Graduate season
June 28th, 2013, Friday, a day happen to be free for me, and happen to be Catherine's last day for her kindergarten. Congratualtions, She's soon be a primary school pupil.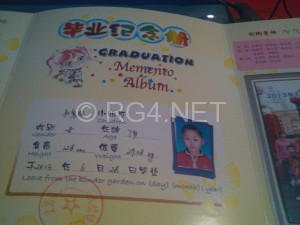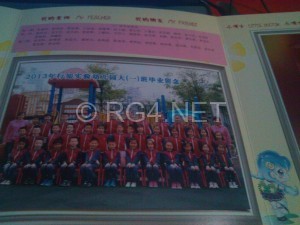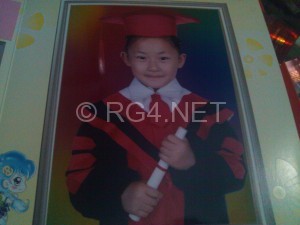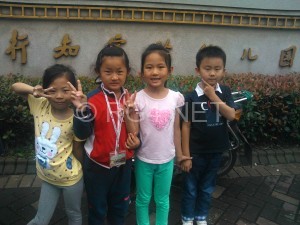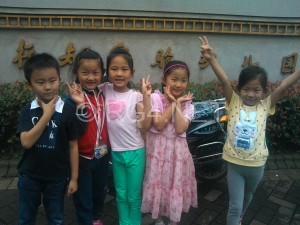 And she got her one more certificate than her father, Painting certificate. :'( :'( :'( 😀 😀 😀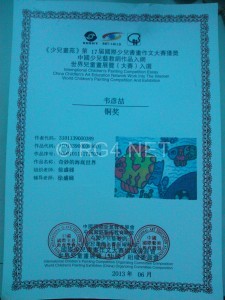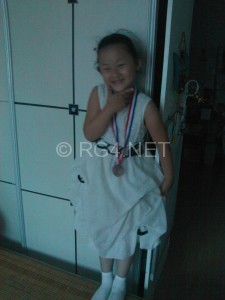 I ain't got no worries. We ain't got no worries
HEAT has won this season's NBA champion. LBJ got his second ring in the recent two years. After it, he said: I ain't got no worries. We ain't got no worries(我现在没啥可担心的了,我们现在没啥可担心的啦), nevertheless how much difficulties they'v encountered with. I'm never be a true fan of NBA, even when YaoMing was still serve in NBA, but I heard a lot about LBJ, about he's  a fighter, maybe the greatest one, about he is a really nice guy. So, all I wanna say is congratulations!
In the meantime, the words are also for me, because I got hurt, again, in the last Friday(June 28th) evening's badminton game. I ain't got no worries either after won my "champion".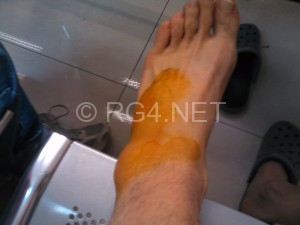 I ain't got no worries, either.
Recruiting/Calling former colleagues
Once upon a time, when I joined Kedacom, I was asked by my supervisor about my plan in Kedacom, I said my first goal here is to get to know more about Kedacom & its products, then lead a team and in charge a specific technical area, but my first goal should be pass the probation.
Earlier in this month, I was told by my supervisor for a second time that I am gaven a better expectations here, he wish I can play a more important role in the division, and now there are vacant positions, he asked me if I can introduce some guys to Kedacom. And once done for this, he can assign them to me, maybe I can be the leader of them.
So I tried to reach to serval colleague, like Ben, Bruse, XiaoQ, Jason…
The sad thing is all of them seems having a better oppotunity in their new company, some of them even having a better salary than me (in Kedacom). What I can say is only congraturations.:'(:'(:'(
Ben once was the best shot, however he's in a special time now, he's attending to apply Shanghai HuKou in the coming monthes after the famous 7-year-of-tax-contribution in Shanghai.
I told him to confirm with the HR or Administration dept of his employer to check whether he's fits with all the requirements, then give me a call ASAP once he's got the result.
But……weeks passed, no call till now. So, seems I can send my best wishes to him too now.
Motivation would be a blade in sometimes.
After finished the entrance exam in the last month, someone asked me why I put so much time in this comparing to 1/4 to 1/3 classmates did not attended most of the courses.
I said to him, its because I'm having a good time here, my hard work was payoff, I feel I'm approved here, that's my motivation, I need to be approved by someone else, I need to be approved by myself. This is a typical reaction to most of us, when you feel you are approved, you will put more effort into it.
Back to career topic, when I decided to join Kedacom, I was, and still, having confidence in myself, believing that I can prove myself in a short time, and blah-blah-blah.
But it seems now, I was so naive.
I did a lot things in the past monthes in Kedacom, resolved several technical point for the online products of Kedacom, I was so eagered to be approved.
However, I'm still under probation, right on schedule, rather than pass it in advance.In the meantime, I did not put much effort to some training courses which is not cross with my job responsibilities (for now, and by my own opinion), I thought they are not relevant, but it seems it does. And I skipped some of the code analysis steps while I was coding some extra but independent functions for KdvMediaSDK, my focus was on the outcome directly, skipped some coding style, coding rules of the new company, it seems also a big mistake for a senior programmer.
So I must keep telling myself now, be patient.